Schools & Nurseries
Would you like Mini Athletics to deliver amazing weekly sessions at your school or nursery?
Our well trained and highly energetic Amazineer coaches are available on week days to support your school or nursery. Our franchisees can work with the needs of your education provider to implement the meticulously planned sessions.
Nurseries
A specialised program for nurseries and pre-schools.
Sessions specifically designed for walking to 4 years.
45 - 60 minute sessions.
We mix athletic development with fun and imaginative themes. We can even work with your nursery to customise weekly themes to yours eg if your theme is space then we will deliver a Mini Athletics space session and take your Mini Athletes into orbit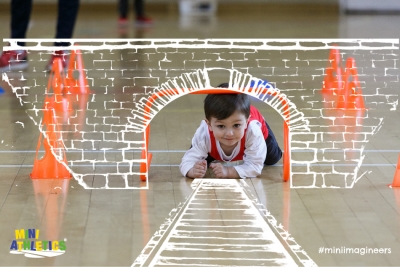 Schools
A specialised program (which can run all year round) for ages 4-8
Sessions that focus on physical, cognitive and social skills.
45 - 60 min sessions.
Professional service from our Amazineer coaches.
We can also provide single sessions to support an activity week that your school or nursery may have planned.
If you would like more information on how our classes can benefit your school or nursery, please contact your local Mini Athletics franchisee.